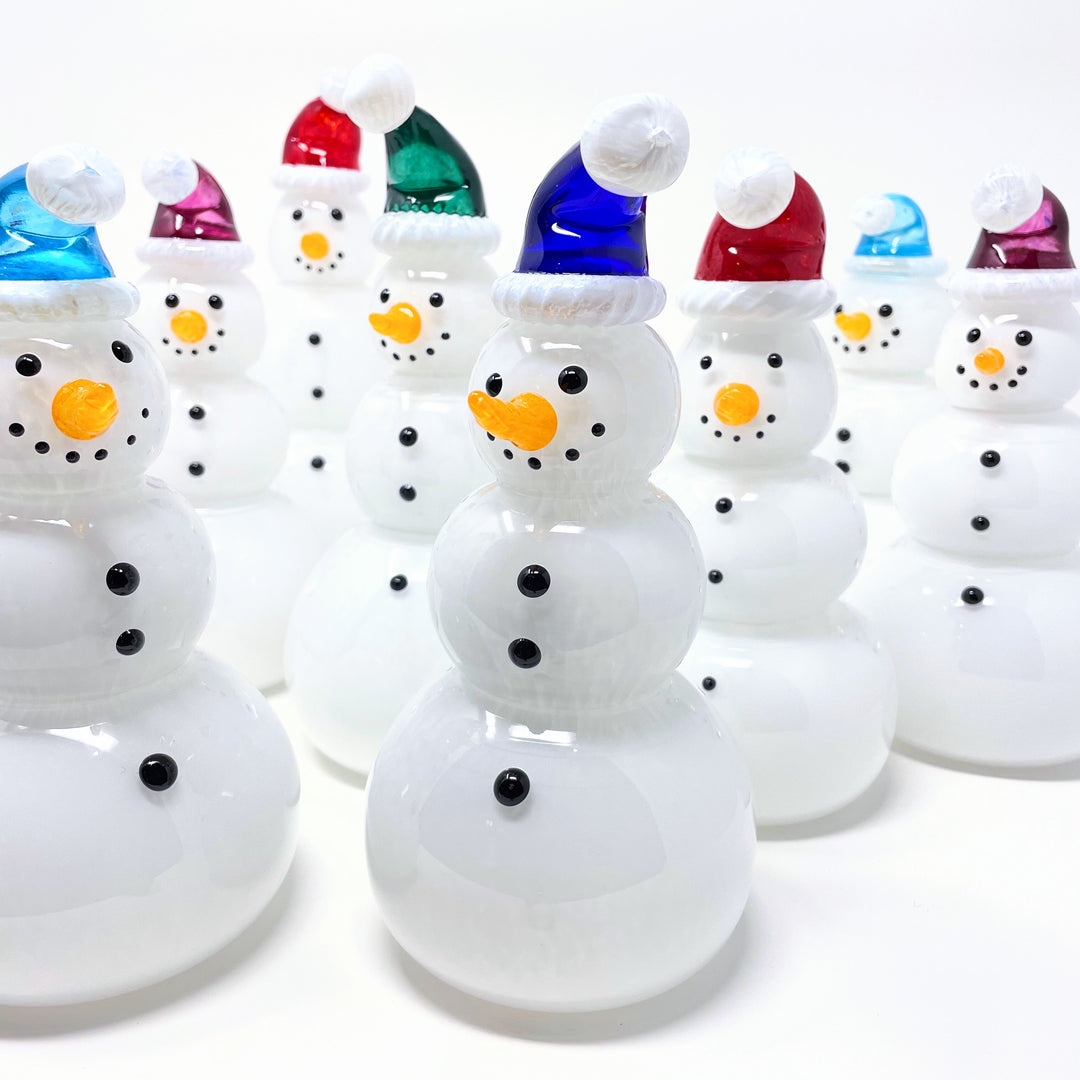 Handmade Blown Glass Snowpeople
Distinctly unique, our hand crafted, blown glass snow-people offer an elegant and festive addition to any space. As individual as you are each one has its own personality. A timeless gift, we are so happy to share these creations with you.  Each one made in Wisconsin, where we celebrate winter!
Showing 4 of 55 products on Handmade Blown Glass Snowpeople collection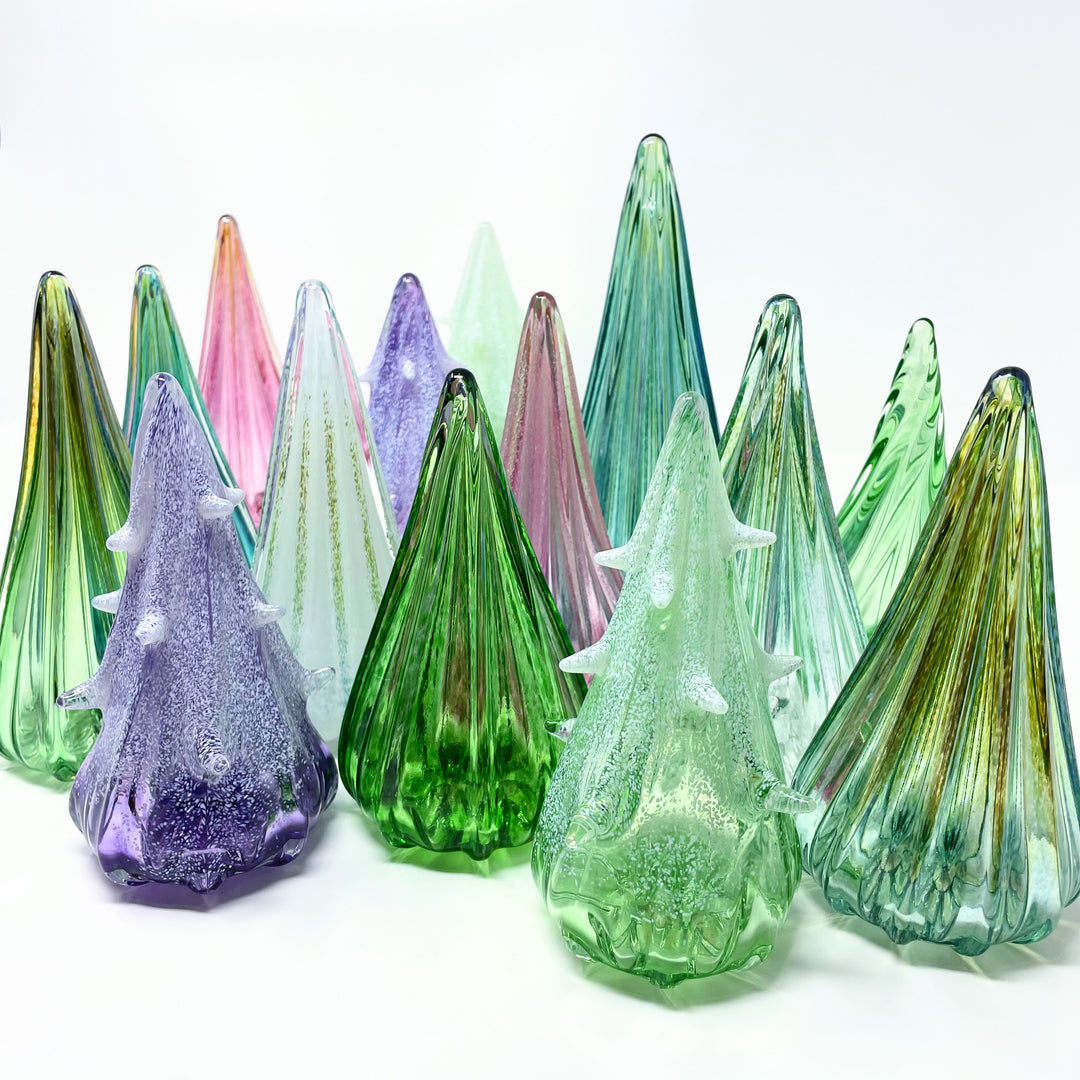 Handmade Blown Glass Trees
As the world around us slowly shifts into winter, one aspect that stays the same is the beauty of the conifer trees. These handmade glass trees celebrate this iconic form and all it symbolizes through the winter months. 
Whether you are gifting to a loved one or adding it to your own home, these blown glass trees will add a bit of cheer to the holiday season.
Showing 4 of 23 products on Handmade Blown Glass Trees collection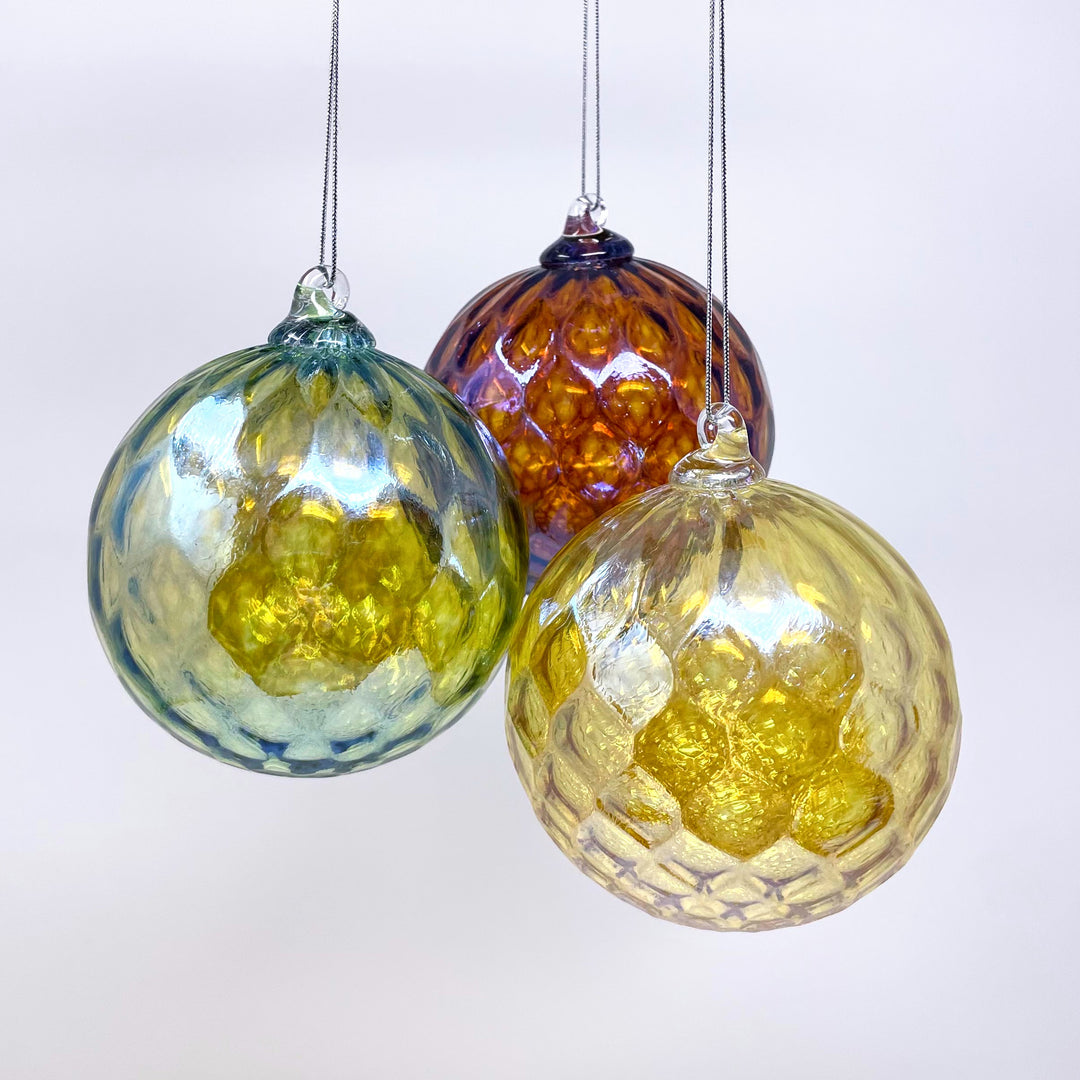 Handmade Blown Glass Ornaments
As fall turns to winter, our hot glass studio is the place to be as the days get cooler. You will find us fabricating ornaments to offer in our retail shop at our orchard. 
We are hoping you find this online offering as a way to share our glass art with your loved ones near and far as well as a way to brighten up your home this season. 
Browse our classic Winter Series as well as our new Iridescent Series to curate your color palette this holiday.
Showing 4 of 6 products on Handmade Blown Glass Ornaments collection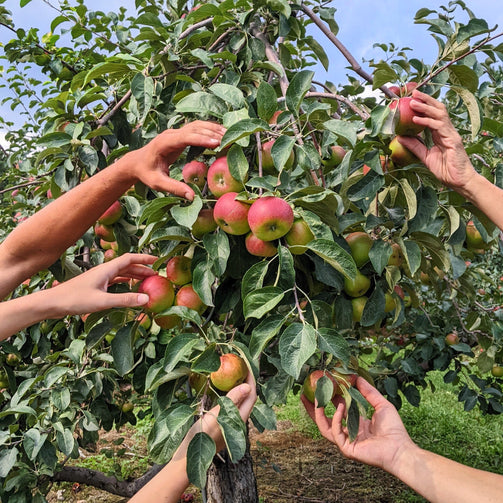 Open for the Season!
We are excited to welcome you back this fall for our 2023 season! Looking forward to seeing familiar and new faces alike. Come check out the new things we have happening in our orchard, studio, and store!
Facebook