Handmade Blown Glass Ornaments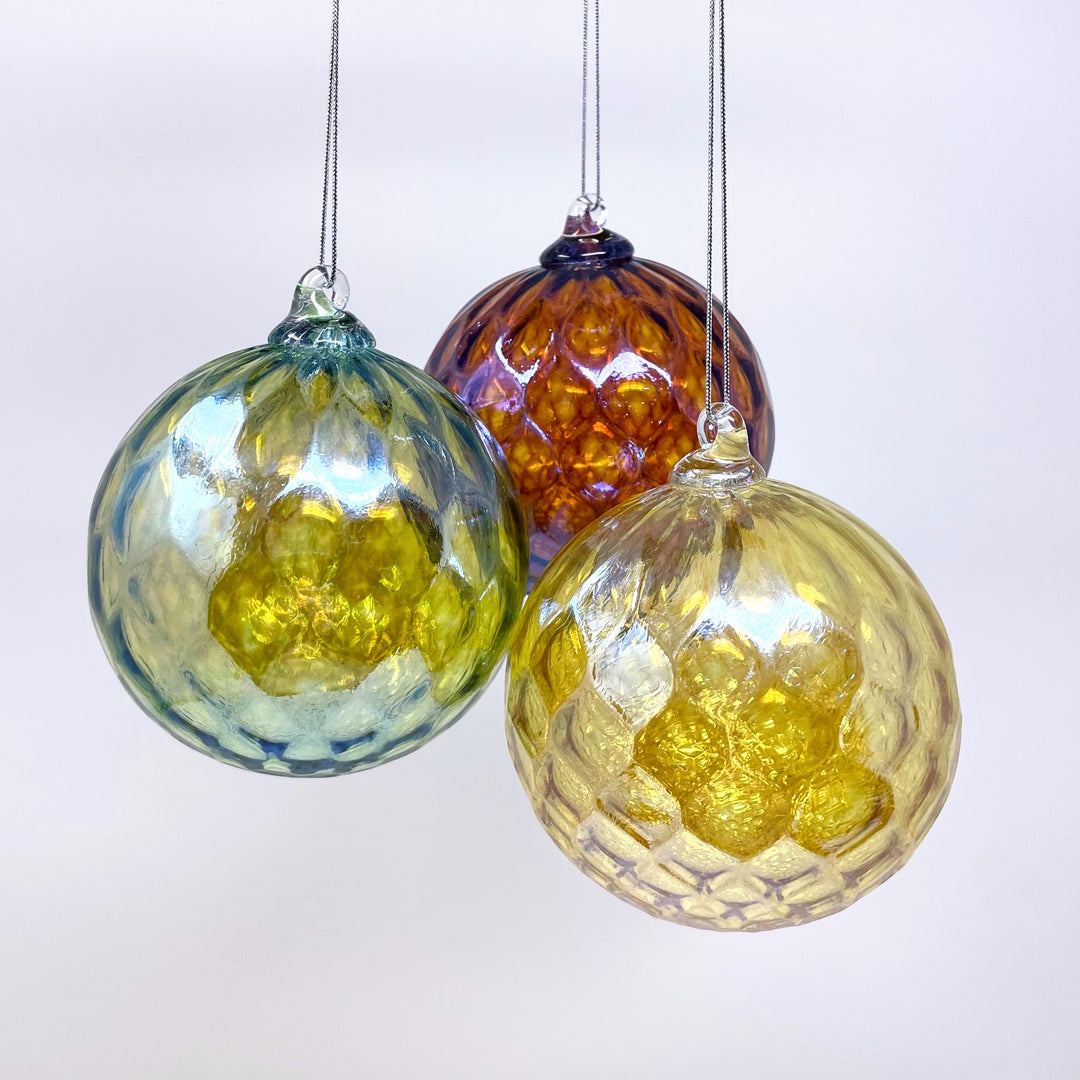 Winter Series - Now Available

As fall turns to winter, our hot glass studio is the place to be as the days get cooler. You will find us fabricating ornaments to offer in our retail shop at our orchard. 
We are hoping you find this online offering as a way to share our glass art with your loved ones near and far as well as a way to brighten up your home this season. 
This collection of ornaments celebrates the pallet of colors that winter brings. The cool hues are inspired by elements of frost, blue skis and ice covered environments.